Quickscribe Contributor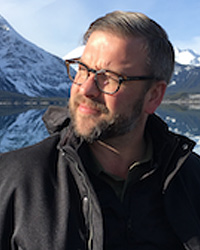 John-Paul Boyd
Quickscribe's Expert Annotator – Family Law
John-Paul E Boyd acts as Quickscribe's expert annotator for family law. John-Paul practiced family law for fourteen years in Vancouver before becoming the executive director of the Canadian Research Institute for Law and the Family at the University of Calgary in 2013. John-Paul returned to private practice in 2018 and provides services throughout Alberta and British Columbia as a family law arbitrator, mediator and parenting coordinator.

John-Paul is counsel for Wise Scheible Barkauskas. He is the founding author of the public legal education wikibook JP Boyd on Family Law and its syndicated companion blog, the first blog to be cited in a Canadian judgment. He is a frequent speaker on family law subjects for the National Judicial Institute, the National Family Law Program and the Association of Family and Conciliation Courts. John-Paul's work has been published by the federal Department of Justice, Canadian Family Law Quarterly, the UBC Law Review and the International Journal of Law, Policy and the Family. He is a juror of the Walter Owen Book Prize for legal research and a member of the advisory board of the Canadian Journal of Family Law.

John-Paul is a fellow of the International Academy of Family Lawyers and a member of the International Society of Family Law, the Association of Family and Conciliation Courts and the ADR Institute of Canada.
John-Paul's Recent Annotations
All

My Annotations

QS Community

My Organization